*Updated May 2018*
Which Brand has the Best Mineral Foundation? A Deeper Look at 5 We Love
Whether you have a sensitive skin, problematic skin or you just want to make sure that you use a high-quality, non-toxic foundation that won't harm your skin, pure mineral foundation is the best choice. Mineral foundation won't clog pores and typically contains only natural ingredients that don't trigger an allergic reaction, all while masking skin imperfections and evening skin tone as well as or better than traditional liquid foundation. Plus, it's nearly waterproof but still removes easily with a mild cleanser.
Here's the low down on five of our favorite mineral foundation brands: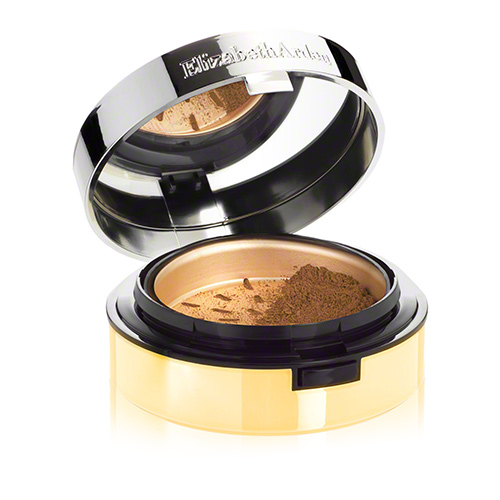 1. Elizabeth Arden Pure Finish Mineral Powder Foundation SPF 20
The mineral powder foundation from Elizabeth Arden is super soft and evens skin tone and complexion beautifully. Its ultra blendable and comes in a beautiful "portable grinder" compact (with a mirror) that allows controlled dispensing so you to get as much foundation as you need for one use. They claim it won't clog pores, is easy to apply, and creates an excellent buildable finish without feeling heavy on your skin.
What's awesome: Pretty, innovative "mess-less" container. Impressive, buildable coverage.
What's not: We would love to be in love with this foundation but – being a bit ingredient obsessed – we take issue with some of its ingredients. We can't believe Elizabeth Arden is still using parabens in their cosmetics. The amount is most likely minute…but still, its 2016. Up your preservative game to something that's not so widely suspected to cause health problems. Also, for sensitive skin ladies, bismuth oxychloride is a known skin irritant for many women and can cause maddening itching and/or break outs.
Ingredients: Mica, Dimethicone, Nylon-12, Zinc Stearate, Silica, Methicone, Squalane, Magnesium Myristate, Sea Salt, Aloe Leaf Juice, Silk Powder, Ascorbyl Palmitate, Retinyl Palmitate, Tocopherol, Soybean Oil, Alumina, Rice Starch, Butylparaben, Methylparaben, Propylparaben, Sodium Dehydroacetate, Bismuth Oxychloride, Carmine, Iron Oxides, Titanium Dioxide.
What users say: "Literally, a neat dispenser, which I love. It is so much better than similar products that you waste so much of it. Also the mineral aspect feels fresh on my skin. It does cause wrinkles around eyes to be more pronounced, but I'm not sure if it's worse than other powders." Lynn from Ohio
Available at: www.elizabetharden.com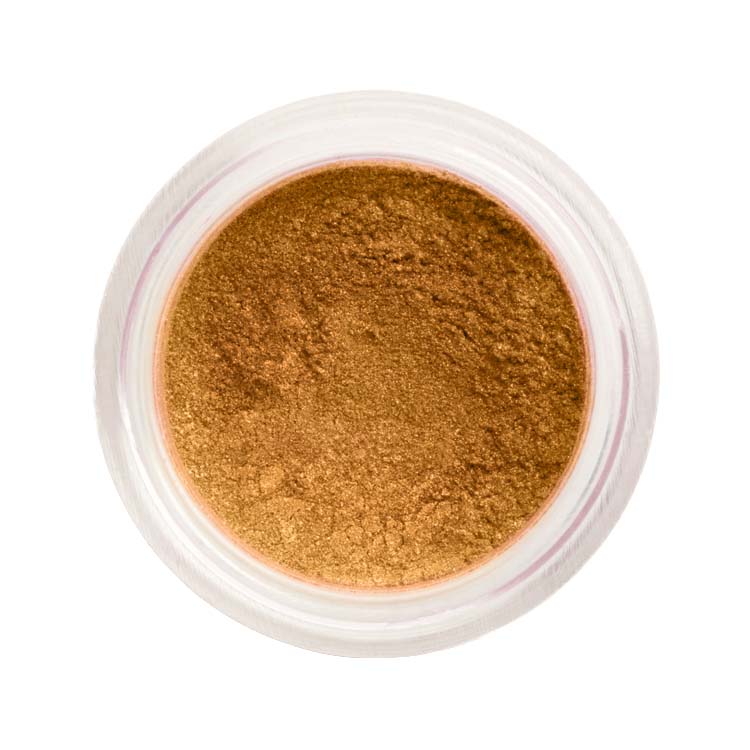 2. Sheer Miracle SPF 30 Minimalist Mineral Foundation
Sheer Miracle's SPF 30 Mineral Foundation provides a matte finish without clogging pores - perfect for sensitive and problematic skin. Mineral makeup fans will love this brand's airbrushed finish that doesn't leave a telltale mineral makeup "shine" (hint: the shine comes from the itchy Bismuth Oxychloride many brands use). It contains only four ingredients: titanium dioxide, mica, iron oxides and ultramarine blue. It corrects imperfections, like rosacea, spider veins and even acne, and leaves a flawless, natural looking finish. It's uber hypo-allergenic, so use it with confidence even if you know you have trouble with over the counter products irritating your skin. Plus, with its SPF 30 rating, it is one of the best at protecting skin from premature aging and sun damage in the industry.
What's awesome: Its ultra short, "pure minerals only" ingredient list makes this one of the most hypo-allergenic loose mineral foundations available. Ladies with sensitive or problematic skin rejoice. Titanium dioxide (non-nano) as the main ingredient not only provides a high SPF rating but works double time to calm inflammation and heal and prevent acne breakouts. Titanium dioxide is also a major reason Sheer Miracle's formula provides such great coverage.
What's not: Not a lot to complain about here. Price is fair and well below the big name mineral brands at $19/8g. And if you catch one of their quarterly BOGO Mineral Foundation events, you can get two 8g jars for just $19. This boutique brand is only available online (find it on their website, Amazon and OpenSky) so you won't be able to pick it up at your local Sephora yet.
Ingredients: Titanium dioxide (non-nano), mica, iron oxides, ultramarine blue
What users say: "A foundation I can trust. I love this foundation. It's my first powder foundation ever! I've always felt like I needed a heavy liquid foundation because I was uncomfortable with my skin but I'm a person who puts her makeup on at 6:30 am and removes it at 10:30 at night so my skin really suffers and gets really clogged and tired. This is the only foundation that has made feel like I have no make-up on while still giving me such good coverage. It looks so natural and it doesn't get cakey at all." Isabel from California
Available at: www.sheermiracle.com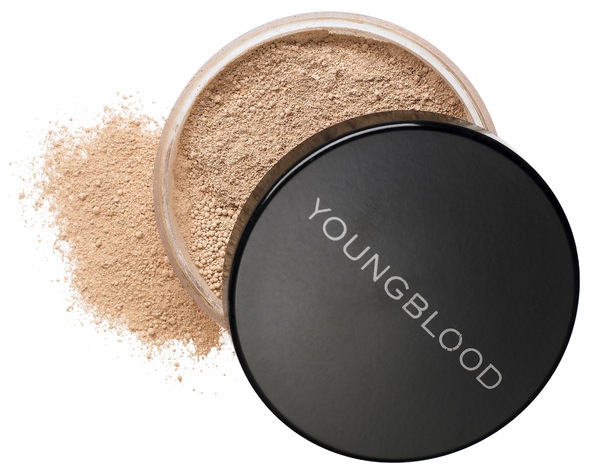 3. Youngblood Mineral Cosmetics Natural Mineral Foundation
Youngblood offers a unique silky powder foundation that works as a base, concealer and finishing powder all in one. It offers full coverage, is easy to use and is won't clog pores or cause or irritate existing acne. This mineral foundation glides on all skin types and gives a natural, healthy coverage and a translucent glow. Plus it comes in a sleek, exclusive container with controlled distribution. With a tap of a finger, no more mess or product wasted.
What's awesome: Youngblood's unique container makes this foundation mess free and easy to use. It also comes in a decent range of shades and undertones, but not so many that you're left feeling lost and confused on what shade to pick.
What's not: At $44/10g, this is one of the pricier mineral foundation choices you can make. Nice short ingredient list but, again, this brand uses Bismuth Oxychloride which - while not a toxic ingredient in and of itself - can make a lot of women's skin itch or cause a rash.
Ingredients: Titanium Dioxide, Bismuth Oxychloride, Mica, Iron Oxides
What users say: "I am IN LOVE with this foundation! It feels fantastic on your skin and it gives AMAZING COVERAGE! I look so much better in pictures after I brush it on. I'm just having a hard time finding the correct color for my skin tone. I wish this was available at my local department store so I could get some help choosing the color at the counter. I am very budget conscience but I'm not afraid to spend another $44 to get the right shade!" Melissa from New Hampshire
Available at: www.ybskin.com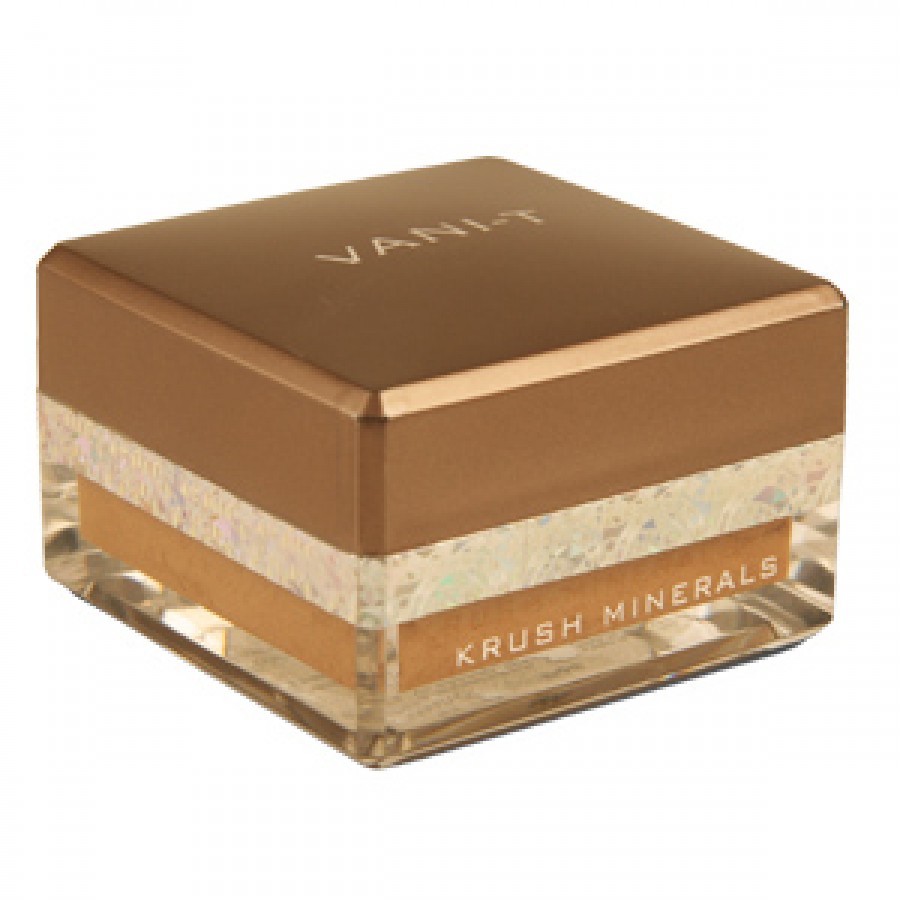 4. Vani-T Krush Minerals Flawless Finish Loose Mineral Foundation SPF15
If you're a girl that likes pretty jars on her vanity…Australian based Vani-T Mineral Foundation just might be the one for you. This weightless, 'second skin' micronized mineral formula lets skin breathe while protecting it from premature aging. Its free of cheap fillers, hypo-allergenic and includes Olive Squalane for potent anti-aging benefits. Vani-T reflects light away from fine lines and wrinkles which diminishes the appearance of imperfections. Can be used as a foundation, concealer, powder and chemical free SPF 15+ in one powder.
What's awesome: The packaging. Its high, end, swanky and simply drop dead gorgeous. Added plus, no talc, bismuth oxychloride or parabens in this eco-friendly formula.
What's not: As Vani-T is an Australian company, availability in the USA is limited (they do ship world-wide for a fee). At $66 AUS for 15g, US buyers may be less inclined to pay a hefty international shipping charge.
Ingredients: Mica, Tocopherol (Vitamin E), Zinc Oxide, Squalene, Titanium Dioxide, Tin Oxide, Isopropyl Myristate, Iron Oxides, Silica
What user's say: "I love Vani-T's Mineral Powder Foundation. With its SPF protection and weightless finish it provides me with the perfect coverage during the day." Holly from New Zealand
Available at: www.vani-t.com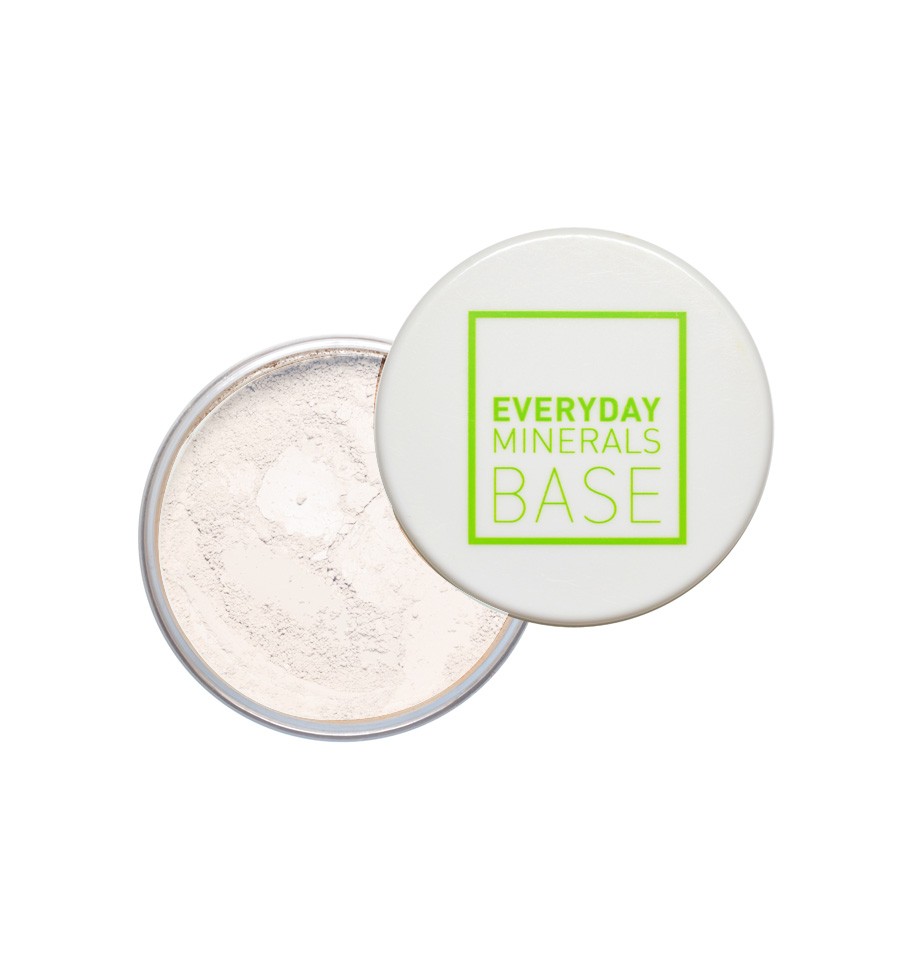 5. Everyday Minerals Mineral Foundation
Everyday Minerals mineral foundation is a budget friendly choice that comes in a wide range of formulas and shades. These award winning, all-natural mineral bases have lighter coverage and leave a non-made up, silky smooth finish. High performing ingredients work to keep your complexion flawless. Their minimal ingredient lists (for all formulas) make this foundation great for girls with sensitive or acne prone skin. You'll need to buff in an extra layer of this one to get full coverage.
What's awesome: Everyday Minerals moderate pricing ($15/4.8g) makes it more affordable than a lot of mineral makeup brands. Their free samples (just pay shipping) offer helps to narrow down which of the gaggle of formulas/shades is right for you. Plus, their no nonsense packaging is cute and recyclable. Go green!
What's not: There is literally a mind boggling number of formulas and shades. It's a little overwhelming and hard to choose which might be a match. At 4.8g per jar, this is one of the smaller "full size" options on the market. You may want to order two at a time or set a reminder on your calendar to order more often.
Ingredients:
Jojoba Illuminating Glow Base: Ingredients: Mica, Jojoba Esters, Titanium Dioxide, Iron Oxides
Matte Low Glow Base: Mica. Titanium Dioxide, Iron Oxides
Semi Matte Soft Glow Base: Mica, Titanium Dioxide, Iron Oxides
What users say: "I usually hate wearing makeup because it feels heavy on my skin, but I'm a huge fan of the matte base. This base is perfect for light coverage to even up skin tone, and I don't even feel it on my face. It instantly took the shine off my forehead, too. Would definitely recommend for anyone who likes a more natural look and feel." Anne from North Dakota
Available at: www.everydayminerals.com
Did your favorite mineral makeup foundation make our list?