From a single stem to a stunning bouquet – roses are a sure fire way to melt a woman's heart (or help get someone out of the doghouse…). But did you know that rosewater can seriously up your beauty ante?
What is rose water?
"Rosewater is a great gentle, natural ingredient with many skin-enhancing benefits," says Maria Barry, a medical aesthetician at Union Square Laser Dermatology in New York City. "It can help hydrate, refresh, soothe, and cleanse your skin."
Here's 8 ways your beauty routine can benefit from this vegan, natural multi-tasker:
#1 Facial Cleanser.
Rosewater and glycerin is a centuries old, minimalist DIY facial cleanser. This simple recipe has stood the test of time for good reason. Rosewater is known for its mild astringent, antibacterial and anti-inflammatory properties and glycerin is a humectant that seals in moisture. Not into "doing it yourself?" Try a ready made version. We love Sheer Miracle's One-Step Lavender Cleansing Toner.
#2 Makeup Remover.
Rosewater makes a super effective eye makeup remover (even waterproof!). It's gentle enough that it won't irritate skin or sting eyes. And the rosewater left on skin helps keep delicate skin around eyes soft and hydrated.
#3 Super-Hydrating Facial Mist.
Aesthetician and cosmetic chemist Mary Schook suggests carrying rosewater spray in your purse and spritzing it on your skin throughout the day. Dry skin can lead to collagen breakdown. To keep skin from feeling tight and dry, mist your face with rosewater every few hours. Its anti-inflammatory, boosts cellular function, reduces inflammation and absorbs quickly. Voila! Instant hydrated, younger looking skin.
#4 Hair Rescue.
Hair looking a little dry and dull? Use a cup of rosewater as a final rinse after shampoo and conditioner. It not only conditions tired tresses, its shine-boosting abilities are second to none. Don't be alarmed when that handsome stranger on the subway leans in to sniff your hair and declares, "Gee, your hair smells terrific." The intoxicating scent lingers throughout the day.
#5 Afternoon Pick Me Up (Minus the Caffeine).
It's 2 o'clock in the afternoon. You're at work and the only thing you can focus on is taking a nap. Cool rosewater to the rescue! Keep a spray bottle of rosewater in the office fridge and, instead of pouring yet another cup of joe, spritz on to feel revived and alert. Added bonus: it will refresh makeup and leave you glowing.
#6 Aromatherapy.
Rosewater can be calming to the mind as well as the skin. It has similar benefits to known stress reducers like clary sage and neroli which ease anxiety and encourage self-love and acceptance. Add a cup or so to a warm bath, sink in and breathe deeply. You'll feel instantly de-stressed and smell delectable for hours. Plus, rosewater has the added benefit of being an aphrodisiac. Schawing!
#7 Between the Sheets.
Why not keep the sensual experience going after your rosewater bath and spritz your bed sheets? While it's gentle and soothing to skin and psyche…its scent is intoxicating, romantic and sensual. Spray on to refresh sheets between washes or to enhance the mood before your next romantic interlude. It's relaxing, uber sexy and smells divine.
#8 Make a Relaxing Cocktail.
Ok, this one may not seem like it directly relates to your beauty routine, but most doctors agree that there's a real connection between stress and the way we look (think breakouts, premature aging, fine lines, dark circles and eye bags). According to dermatologist and clinical psychologist Richard G. Fried,"stress management should be a big part of your daily beauty routine." That said, why not unwind and de-stress at the end of the day with a decadent rosewater cocktail? Absolut Vodka suggests this easy to make "Moon Walk": simply add two parts grapefruit juice, two parts orange flavored brandy and a dash of rosewater to a chilled champagne glass then top with champagne. Keep it in moderation! We're not judging…it's just that too much alcohol can steal precious moisture from skin. The opposite of what we're going for. Bottoms up!
These are just a few of the many benefits of rosewater. Plus, it's readily available and affordable. Make rosewater a part of your daily beauty routine and get glowing!
---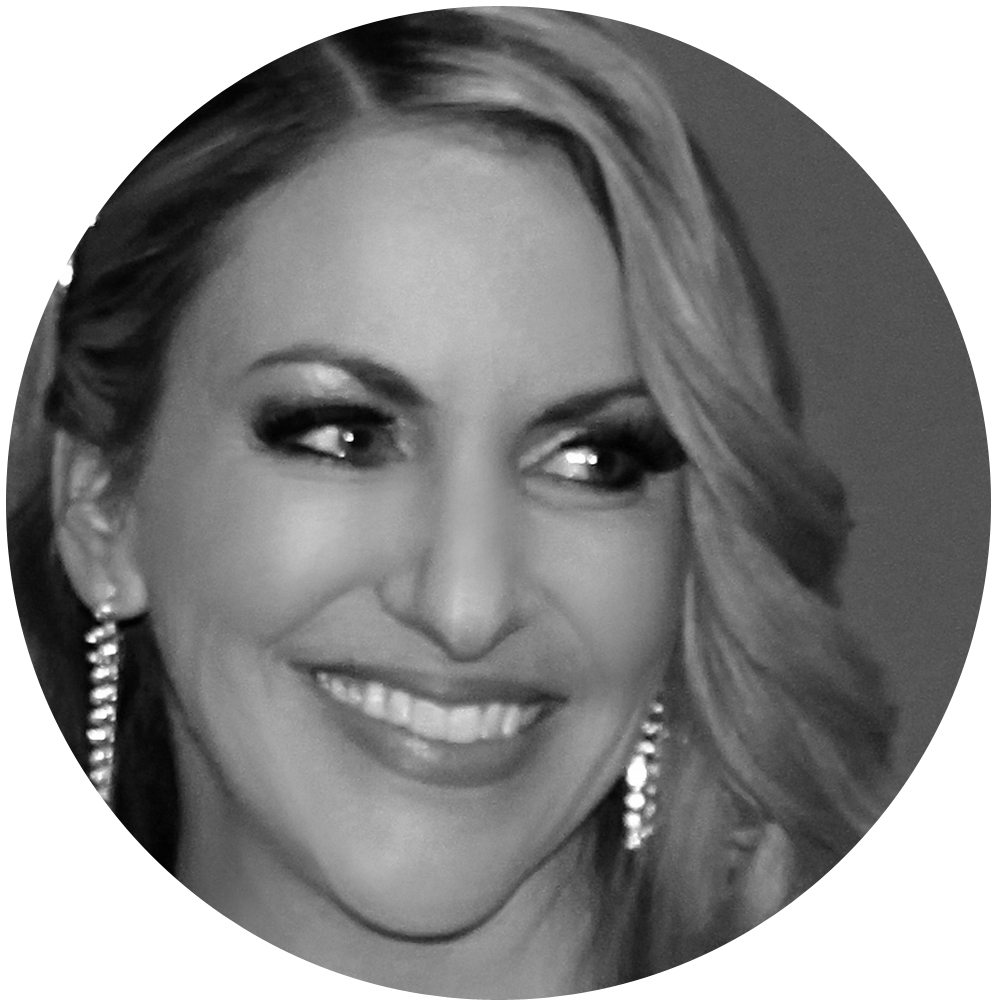 About the Author: Jane Pitte
Jane founded Sheer Miracle Mineral Makeup in 2004 after a lifetime of searching for makeup and skincare that didn't irritate her ULTRA-sensitive skin. Sheer Miracle offers minimalist mineral makeup and organic skincare handmade weekly by real humans. When she's not playing with makeup, you'll find her sneaking off with her husband on weekend getaways, planting lots of flowers, making the hottest, tastiest pico de gallo with her kids or spoiling her two Japanese Chins - Rocco and Bailey - half to death.