Brown paper packages tied up with strings...these are a few of my favorite things.
I love presents. I love getting them; I love giving them. But I hate the waste and the plastic and the slave labor and all the other icky things can come with rampant consumerism. So here are three tips to treat yo self and those you love without harming the planet or the creatures who live on it.
1. Buy Used
I once spent an entire year buying only used items (socks, underwear, and consumables excepted), and that experience taught me how to stay chic while keeping a lot of durable items out of the landfill.
Dig designer duds? Search for your favorite brands at ThredUp, and swoop up last season's sweater for a fraction of the price. For a brick and mortar experience, Crossroads Trading and the local thrift store are my go-to places (although you might want to steer away from Goodwill.) Buy the fashionista in your life a used copy of Elizabeth L. Cline's book, Overdressed which explores the truth behind cheap fashion.
When it comes furniture and home goods, you can't go wrong with Craigslist. My sister just bought a house, and, for $100, I got her a beautiful two-year-old wool rug from CB2 that will go perfectly in her living room--Merry Christmas! Some cities now have MoveLoot--Craigslist's cooler cousin.
Half the fun of buying used is hunting for hidden treasure. I found an early 20th century oil painting I thought my mom would like at the thrift store for $30. Upon appraisal, it seems to be worth closer to $1500!
2. Buy Small
Show some love to one-of-a-kind pieces handcrafted by people, not machines. I'm a sucker for Etsy and have asked for these adorable placemats and napkins in my stocking. Hit up the Farmer's Market in your neighborhood and surprise your Secret Santa with some local honey, or attend one of the many holiday art fairs in your town and buy your sweetie something truly unique. I love to buy presents at places like GreaterGood.com whose motto is, "Shop to help people, pets, and planet."
I also use gifting as an opportunity to support independent musicians like Lori Henriques who writes and performs awesome, kid-friendly music that adults love, too. Her CDs are my go-to baby shower present because it's not only a great gift, it's my small way of helping support her career.
3. Buy Organic
I try my best to buy organic, especially when it comes to the Three Cs: cotton, chocolate, and coffee. Cotton is a notoriously dirty crop, and keeping those pesticides and fertilizers out of our ecosystem is of the utmost importance.
The same holds true for chocolate. Cocoa beans are often grown in nations where labor practices are less than transparent, and buying organic ensures that employees have safe working conditions.
The best part of waking up? Not finding chlorine- or ammonia-washed coffee in your cup. Ditch the chemicals and help support farmers with sustainable practices. As the saying goes, green is the new black. Look for Fair Trade certification when buying these products for your friends and families.
Happy gifting!
---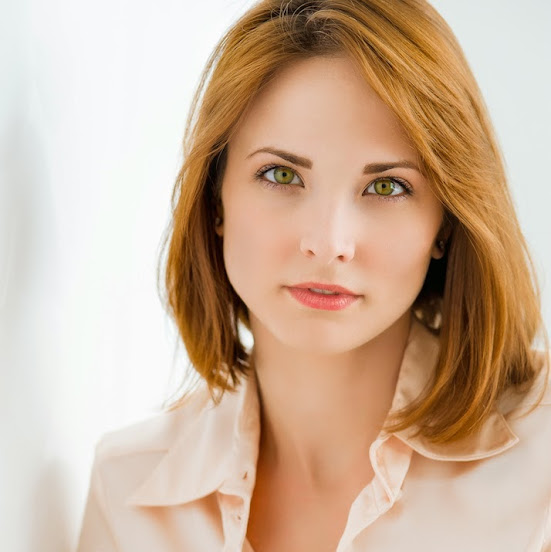 About the Author: Gia Mora

Smart, sexy, sassy GIA MORA is an accomplished actor, a vocal dynamo with a four-octave range, and a writer with an astute sense of humor. She brings her unique blend of brains and beauty to her work on screen and stage, and now as the newest artist signed to Modern Songbook Records.