Sinking into a warm bath to de-stress is heavenly. Make it even better by adding your own home made DIY Fizzy Bath Bombs.
They are fun and easy to make and can be therapeutic as they include ingredients that heal, moisturize skin and smell amazing.
These all natural, preservative free bombs will be your new favorite. Why not make a few extra and give them as creative, thoughtful gifts? Everyone feels special when they receive something made with love.
We had a blast creating this easy tutorial.
Click to watch:
How to Make Fizzy Bath Bombs | Easy DIY Recipe from Jane MacPherson Pitte Patrick on Vimeo.
---
If you are making fizzy bath bombs for sale or to give as gifts, you should wear gloves and make sure you sanitize all equipment and surfaces prior to making.
Step 1. Gather ingredients.
You will need:
~1 cup epsom salt
~1 cup corn starch
~1 cup citric acid
~2 cups baking soda
~1/8 teaspoon red oxide (optional)
~2 teaspoons essential oil
~2 tablespoons olive oil (coconut or rosehip seed oils also work well)
~Spray bottle with distilled water
~Bath bomb mold
Step 2. Add all dry ingredients to stainless steel bowl and whisk well to distribute dry ingredients evenly.
Step 3. Add colorant (optional) and whisk well until color is even.
Step 4. Add essential oils and whisk to distribute evenly. In the video tutorial, we are making holiday bath bombs as client/vendor gifts so we added a blend of peppermint and spruce essential oils. But you can use any essential oil blend you like.
Step 5. Pour oil evenly over mixture and whisk to distribute evenly. We used olive oil, but coconut and rosehip seed oils work beautifully as well.
Step 6. Spritz mixture with 3 to 4 spritzes of distilled water and mix well with gloved hands.
Caution: Do not add more than 3 to 4 spritzes of water at a time. Adding too much water at once will activate the fizzing reaction.
Step 7. Repeat Step 6 until mixture becomes the consistency of damp sand and keeps its form when molded with hands.
Step 8. Load mixture into bath bomb molds. We're using 2.75" round molds made for bath bombs but you can get creative and use any soap mold or even candy molds from craft stores.
Step 9. Place molded bath bombs gently on a clean cookie sheet and allow to dry thoroughly for 24 to 48 hours.
Step 10. Package and gift or enjoy for yourself!
xo-Jane
For more DIY green beauty recipes and to shop minimalist mineral makeup and organic skincare, visit http://www.sheermiracle.com/
---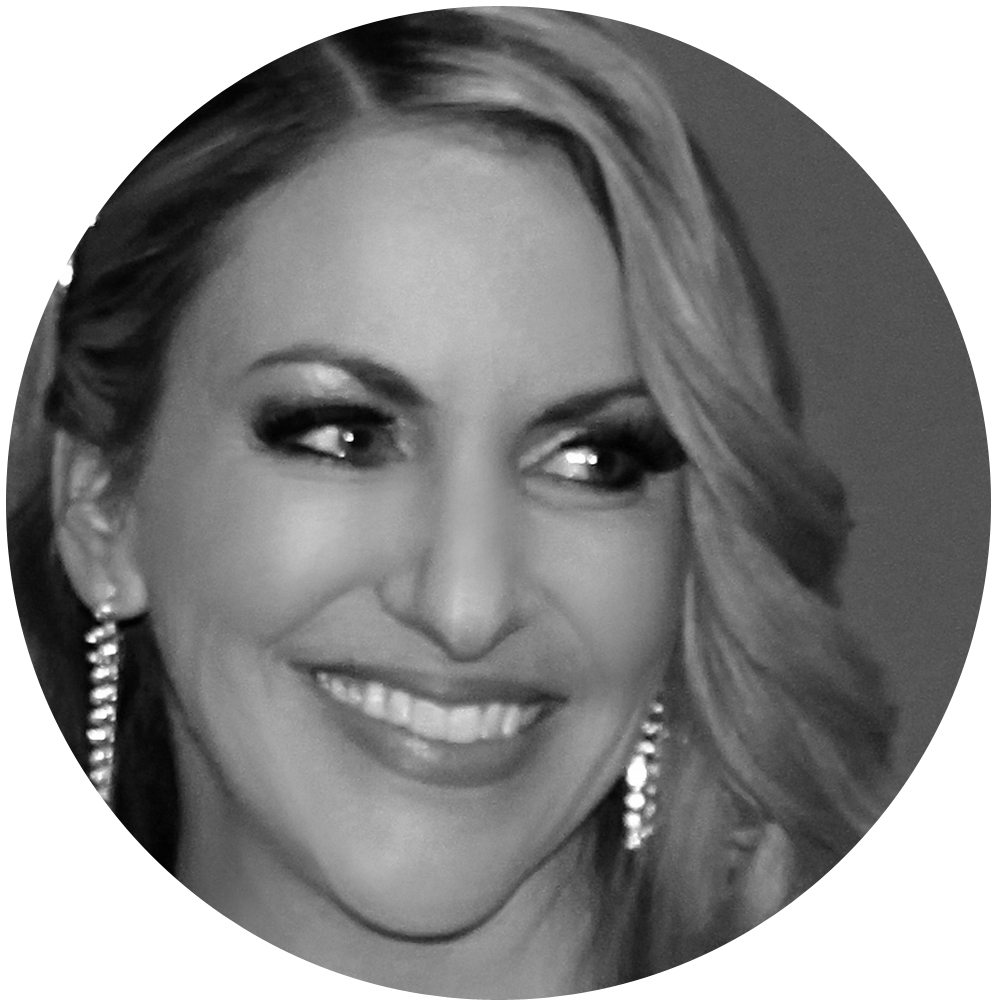 About the Author: Jane Pitte
Jane founded Sheer Miracle Mineral Makeup in 2004 after a lifetime of searching for makeup and skincare that didn't irritate her ULTRA-sensitive skin. Sheer Miracle offers minimalist mineral makeup and organic skincare handmade weekly by real humans. When she's not playing with makeup, you'll find her sneaking off with her husband on weekend getaways, planting lots of flowers, making the hottest, tastiest pico de gallo with her kids or spoiling her two Japanese Chins - Rocco and Bailey - half to death.