My social media feeds have been blowing up with friends asking, "I took the plunge and bought some coconut oil, now what do I do with it?" As a big fan of coconut oil, I thought I would round up a few of the many uses here.
Cooking/Baking:
The first thing many people think of is substituting coconut oil for fats in cooking and baking. For cooking, use it as you would other oils such as olive or vegetable. Don't use it to fry with, because like olive oil, it can burn at high heats.
To use in baking, you can swap 1:1 with butter or .75:1 for shortening. Coconut oil will solidify under 76 degrees F, so make sure your ingredients (such as eggs or milk) are at room temperature before mixing.
If you want coconut oil without any scent or taste, stick with refined coconut oil. However, I find that virgin coconut oil has a very mild taste and smell, and has more health benefits than refined, so I always go with that.
An easy way to use it, and the very first thing I ever made with coconut oil was stove top popcorn! Just melt a few tablespoons of oil in a heavy bottomed pan, add your kernels, cover with a lid and cook until there are 2 seconds between pops. It's delicious!
At the Gym:
Coconut oil also has amazing uses externally.
I love running, but I am also a heavy sweater. Sometimes I go straight to the gym from work, with a full face of makeup on. One day, after running sprints on the treadmill, a woman came up to me and helpfully pointed out that all of my mascara was now under my eyes. I was mortified.
I don't love those make up remover wipes because they are often full of chemicals, but I wasn't going to start lugging full cleansers with me. Coconut oil is amazing at removing eye makeup, so I decided to make my own portable cleansing pads. Melt one teaspoon of coconut oil per pad and let them sit absorbing the oil overnight. Pop into a zip top bag and throw in your gym bag.
Voila! Portable makeup removers that are good for your skin!
Dry Winter Skin:
This time of year is very drying on my skin. I have been known to use a hair brush to scratch my dry, itchy skin. It's about as pleasant as it sounds. Coconut oil makes a healthy and very affordable moisturizer.
My favorite way is to use it whipped like a body butter. Take one cup of solid coconut oil and whip it with a whisk attachment on your stand mixer for 3-7 minutes until light and fluffy. I like to add about 15 drops of lime essential oil to give it a tropical scent for the dreary winter months. Transfer to a glass jar (I use a pretty mason jar like this) and store in a cool place (not in your bathroom or it will melt when you take a shower).
If you forget, and it melts, use it in place of shaving cream when you shave your legs. The end result will be smooth, ultra-moisturized legs.
Ba-Bye Tangles:
I have long, very fine hair. If you look at it funny, it tangles.
When I go for long runs, my ponytail is an absolute nightmare to brush through; picture an actual bird nest. As a preventative measure, I coat my strands in coconut oil and braid them. Brushing through afterwards is a breeze!
You can also use it daily for a de-tangler by melting a teaspoon of oil and massaging it starting at the ends up towards the scalp. Comb through for even distribution and you are treated to shiny, manageable hair all day.
Essential Oil Base:
If you are a fan of essential oils, you are aware that you need to use a carrier oil to dilute many of them in order to safely apply them to your skin.
Coconut oil is the perfect carrier oil to use since it has skin benefits all on its own. A few drops of lavender essential oil, diluted with coconut oil, applied to your feet at bedtime will have you sleeping soundly and waking up with softer feet.
Mix any of your essential oils with coconut oil and be treated to double benefits!
__________
These tips should get you through your first jar, and I know you will become addicted like I am.
---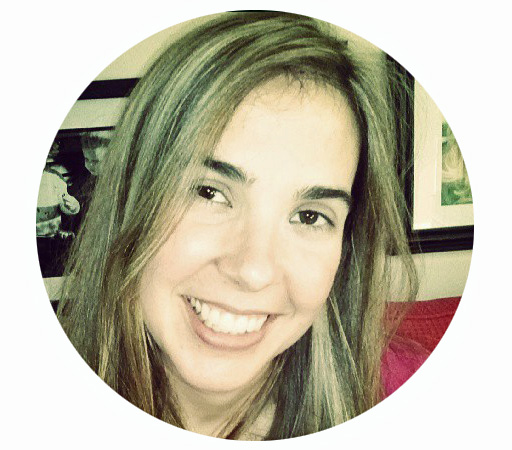 About the Author: Jaime Patrick
Jaime is a published author, blogger (More Than I'd Hoped For), loving wife and mama extraordinaire. She's an avid foodie that loves whipping up new recipes for her family and friends. Her signature chocolate cake is to die for (and sometimes causes food aggression from her husband). Jaime's snarky sense of humor and knack for story telling make her blog a comfortable place to be reminded to savor the joy in everyday life. Keep a Kleenex handy, she has a way of sneaking up on you and tugging on your heart strings with her writing.